Training & resources
An overview of all available APHLIS training, downloads and other resources.
Watch the video to see how to access all the data APHLIS has to offer and read our most frequently asked questions.
---
Together with AFRIQUe-learning APHLIS is developing a range of e-learing courses to train young agronomy technicians in the application of the APHLIS methodology for measuring cereal postharvest losses.
---
To learn more about APHLIS or prepare a presentation about postharvest losses, view and download our presentations and fact sheets.
---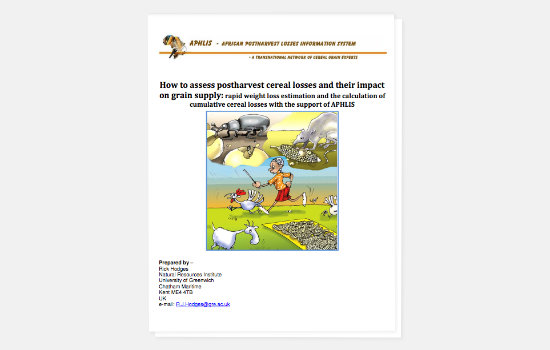 The cereal postharvest loss assessment manual gives details of rapid survey methods for loss assessment, in particular the combined use of visual scales and questionnaire surveys.
Download the manual (PDF, 3.1 MB) ›
---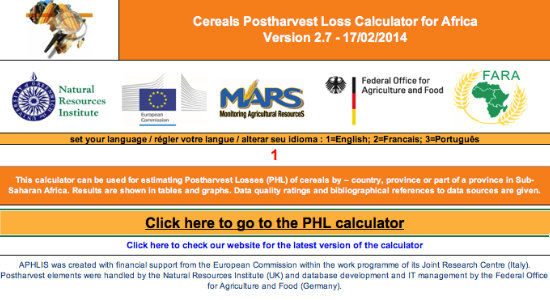 An excel version of our loss estimation algorithm for cereals allowing you to customise and refine loss estimates or to model hypothetical postharvest loss scenarios.
Download the calculator (Excel, 536 KB) ›
---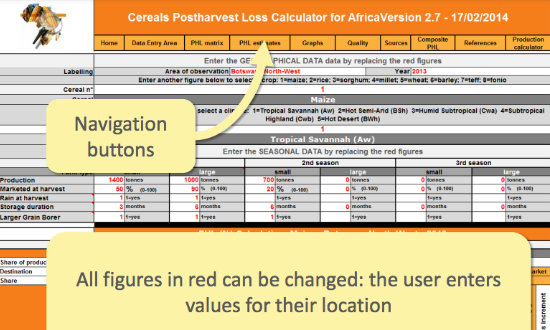 A presentation providing detailed instructions on how to use the APHLIS calculator to customise cereal loss estimates and for modelling the results of loss prevention scenarios.