The African Postharvest Losses Information System (APHLIS) is the foremost international effort to collect, analyze and disseminate data on postharvest losses of cereal grains in sub-Saharan Africa. In its latest phase, known as APHLIS+, the service is expanding the range of crops it covers to include legumes and roots and tubers. APHLIS+ includes estimates of the economic and nutritional dimensions of postharvest loss. APHLIS+ will also improve the interactive tools for accessing loss data and will expand its network of African experts.
The European Commission (through its Joint Research Center) was the main sponsor of APHLIS from its launch in 2009 until 2014. The Bill and Melinda Gates foundation is the key donor to the APHLIS+ project, running from 2015 - 2021, with the European Commission continuing to provide support. The Natural Resources Institute of the University of Greenwich serves as project lead. Agricultural Knowledge Management (AKM) Services has been the technical implementing partner for APHLIS since its start, providing the technical platform and hosting APHLIS data and services.
The challenge
In sub-Saharan Africa, up to 50 percent of crop production may be lost before produce reaches the consumer. Losses result from poor storage and handling practices and a lack of infrastructure. With an estimated value of USD 4 billion in cereals alone, these losses threaten the food security and livelihoods of millions of people. Stemming postharvest loss requires targeted investments and agricultural policies, which in turn requires understanding the causes and impacts of loss. The challenge is that reliable data is scarce or nonexistent in many countries.

The solution was to establish a system for providing current and evidence-based estimates on postharvest loss to policymakers, donors and agricultural specialists: the African Postharvest Losses Information System.
Core team
APHLIS is led by the Natural Resources Institute in close collaboration with crop, value chain and information system experts, who comprise its core team.

Prof. Brighton MVUMI is a Professor of Postharvest Science and Technology at the University of Zimbabwe. Brighton has over 31 years of experience working in sub-Saharan Africa on agriculture, food security, and sustainable livelihoods, with a particular focus on postharvest science and technology. He has been an APHLIS Network member since the early days. Over the past 21 years, his work has been on teaching, research and development, focusing on postharvest food loss analysis and reduction, food value chain analysis, agricultural entomology, sustainable pest management systems, the effects of climate change on postharvest management, agroprocessing, and policy development. Within APHLIS, Brighton coordinates APHLIS Network activities in Africa, including training on postharvest management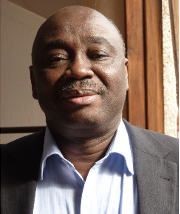 Dr Gideon ONUMAH is a Principal Agricultural Marketing and Finance Economist in the Food and Markets Department of the Natural Resources Institute (NRI) of the University of Greenwich. He has been with NRI for over 20 years and his main areas of expertise include agricultural marketing, rural/agricultural/SME finance and risk management in agricultural value chains. He is a trailblazer and leading global authority in researching, piloting and promoting uptake of structured agricultural marketing systems as well as de-risked financing systems in developing countries. Gideon leads the business development team that is engaging governments and private actors in focal African countries to promote the use of APHLIS.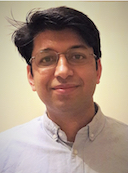 Dr Aditya PARMAR is a crop postharvest specialist at the Natural Resources Institute (NRI) of the University of Greenwich. His expertise and experience lie in the management and analysis of food supply chains and postharvest biology and technology. His research has focused on assessing and monitoring food losses and wastes along the crop value chains and developing technological and management options to reduce these losses. Aditya is interested in integrating renewable energy technologies such as solar, wind and hydro in postharvest applications, i.e., storage and processing of agricultural produce into value-added products.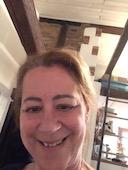 Ruth RAYMOND is a communications expert with over thirty years of experience in strategic communications on agricultural research and development. Ruth was responsible for Bioversity International's public awareness programme for more than two decades and helped lead the development of the Global Crop Diversity Trust. She established and led 'Diversity for Life,' a global awareness campaign targeting policy makers, schools and the media. Ruth currently leads APHLIS' communications activities.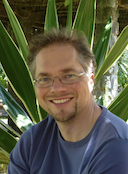 Felix REMBOLD, Ph.D., Senior Scientific Officer at the Joint Research Centre (JRC) of the European Commission, combines an academic background in tropical agriculture with significant experience in the use of earth observation for agricultural monitoring. He led the development of the Anomaly hotSpots of Agricultural Production (ASAP) and was one of the initiators of APHLIS. Felix lived in Africa for several years and contributed to numerous international development projects with EU delegations, local and UN organizations.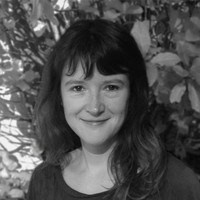 Lisette SLEGERS is a product designer with over twenty years of experience. Educated in the Netherlands, London and Vancouver, she is an expert both in responsive websites and native apps, and loves the challenge of complex multi-platform projects that involve data, ensuring a coherent and intuitive experience for the end user. Having worked for all the big household names in London, she currently works remotely for AKM Services from the French countryside, where she is trying to grow a mini food forest.

Frank SONNTAG holds a degree in atmospheric sciences and has been developing and operating scientific software applications for over 20 years. For the last 15 years, he has used his extensive software and operating system experience to design, develop and maintain customized intranet applications and information systems. As technical director of AKM Services, Frank makes sure that high quality software systems are delivered on time, on budget and to the client's specification.

Dr. Tanya STATHERS, Associate Professor of Sustainable Agri-food Systems and Postharvest Specialist at the Natural Resources Institute (NRI) of the University of Greenwich, has been working with smallholder crop postharvest systems across sub-Saharan Africa for more than 25 years, developing and promoting agricultural technologies through multi-stakeholder learning processes. Tanya's research also includes agricultural adaptation to climatic and other changes, rural-urban interdependencies of food and agricultural systems, poverty impacts of market standards, and creative adult education approaches. In APHLIS, she leads the work packages on expanding postharvest loss estimates to include legume and root and tuber crops and incorporating the financial and nutritional value of postharvest losses. Since February 2021, she has coordinated the APHLIS+ project.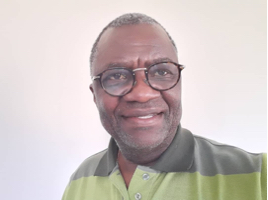 Cephas TARUVINGA is a post-harvest management specialist with more than 28 years of global experience developing and implementing technical and policy solutions to postharvest management. His work has covered research and managing commodity micro-environments, storage systems development, commodity handling operations, market linkage development and applying technical and policy solutions to global efforts to reduce food losses and waste. Cephas is a key member of the business development team that is engaging regional bodies, governments, and organizations on the African continent to use APHLIS in developing and implementing postharvest loss reduction solutions.
APHLIS network
APHLIS is supported by a network of agricultural experts from about 40 countries in sub-Saharan Africa. Network members are asked to submit annual data on crop production and a range of contextual factors that may affect loss in their areas, including weather conditions, pests, grain drying conditions and the length of farm storage.
| | | |
| --- | --- | --- |
| Country | Organisation | Person |
| Benin | Institut National des Recherches Agricoles du Benin | Alassane Coffi |
| Botswana | Ministry of Agriculture | Rebecca Hange |
| Burkina Faso | Institut de l' Environment et de Recherches Agricoles | Djibril Yonli |
| Burkina Faso | University of Ouagadougou | Antoine Sanon |
| Cameroon | Forest, Soils & Environment Scientific Coordination | Alfred Bekwake |
| Central African Republic | Institut Centrafricain de la Recherche Agronomique | Herve Mbedane |
| Chad | Institut Tchadien de Recherche Agronomique pour le Developpement | Moundibaye Allarangaye |
| DRC | Institut National pour l'Etude et la Recherche Agronomique | Jean-Pierre Mulamba |
| Ethiopia | Ethiopian Institute of Agricultural Research | Solomon Tsega |
| Ghana | University for Development Studies | Linda Dari |
| Guinea | Système d'Information sur les Produits Agricoles en Guinée | Mamy Keita |
| Kenya | Kenya Agricultural and Livestock Research Organisation | Kimondo Mutambuki |
| Lesotho | Disaster Management Authority | Thabo Pitso |
| Liberia | Central Agricultural Research Institute | David Kolleh |
| Malawi | Chitedze Agricultural Research Station | Charles Singano |
| Malawi | Lilongwe University of Agriculture and Natural Resources | Limbikani Matumba |
| Mali | Institut d' Économie Rurale | Oumou Traore |
| Mauritania | Ministére de l' élevage | Isselmou Abdatt |
| Mozambique | Instituto de Investigação Agrária de Moçambique | Isabel Monjane |
| Namibia | Ministry of Agriculture, Water & Forestry | Magdalena Hangula |
| Niger | Institut National de la Recherche Agronomique du Niger | Maman Garba |
| Nigeria | Nigerian Stored Products Research institute | Patricia Pessu |
| Senegal | Senegalese Institute of Agricultural Research | Cheikh Thiaw |
| Sierra Leone | Sierra Leone Chamber for Agribusiness Development | Ahmed Nanoh |
| South Africa | Agricultural Research Council | Wiltrud Durand |
| Swaziland | Ministry of Tourism & Environmental Affairs | Sunshine Gamedze |
| Tanzania | Ministry of Agriculture and Food Security | Moses Bayinga |
| Togo | | Edoh Ognakossan |
| Uganda | Agricultural Research Information Services | Eria Simba |
| Zimbabwe | University of Zimbabwe | Brighton Mvumi |
Steering Committee
The APHLIS steering committee brings together international leaders in the field of postharvest loss reduction to monitor progress and further develop the capacity of APHLIS to support national and international efforts to stem postharvest losses.
Diedonné Baributsa, Associate Professor of Entomology, Purdue University, USA
Ben Bennett, Professor of International Trade and Marketing, Natural Resources Institute, University of Greenwich
José Caixeta, Professor, Department of Agricultural Economics, University of São Paolo, Brazil
John Lamb, Consultant on agribusiness, food security, resilience and food safety, USA
Anne Mbaabu, Agribusiness consultant/Market Systems Development; formerly, Head of Markets & Harvest Management at Alliance for a Green Revolution in Africa (AGRA)
Charlene McKoin, Director, McKoin International Development Consulting, USA
Innocent Musabyimana, Former Permanent Secretary, Ministry of Agriculture and Animal Resources Rwanda; Head, Technology for African Transformation (TAAT) Clearinghouse, International Institute for Tropical Agriculture (IITA), Benin
Thierry Negre, Team Leader, Food Security Group, Sustainable Resources Directorate, Joint Research Centre (JRC), European Commission
Tuu-Van Nguyen, Senior Programme Officer, Bill & Melinda Gates Foundation, USA
K.C. Ting, Consultant and former Vice Dean, International Campus, Zhejiang University, China; Professor and Department Head Emeritus, Department of Agricultural and Biological Engineering, University of Illinois at Urbana-Champaign, USA