Postharvest loss experts from sub-Saharan Africa met in Rwanda in August to consider the challenges involved in collecting data on postharvest losses. Participants pledged their commitment to finding solutions, including by raising awareness about the harmful impacts of such losses among policy-makers, donors and agricultural researchers.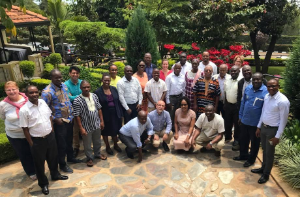 Postharvest experts from sub-Saharan Africa met in Kigali to address the challenges of gathering and sharing high quality loss data.
The Kigali meeting was convened by the African Postharvest Losses Information System (APHLIS). Established in 2009, APHLIS is the leading international effort to collect and analyse postharvest data. The objective is to calculate and disseminate science-based estimates of postharvest losses in sub-Saharan Africa where, depending on the crop, 15 to 40 % of production may be lost before the produce reaches the consumer. Direct measurements of such losses are difficult and expensive to gather, and are hence rare. "Reliable data are essential for making strategic decisions on loss reduction programs," said Mr. Innocent Musabyimana, Former Permanent Secretary, Ministry of Agriculture and Animal Resources of Rwanda and a member of the APHLIS Steering Committee. "Yet data are scarce, and the figures that we do have are either unreliable or based on individual perceptions."

Initially focused mainly on cereal crops, APHLIS recently expanded its mandate to include legumes (common bean, groundnut and cowpea) and roots and tubers (cassava and sweet potato). Experts examined the postharvest systems for the new mandate crops and explored a range of approaches for gathering relevant and reliable data on the extent of their loss.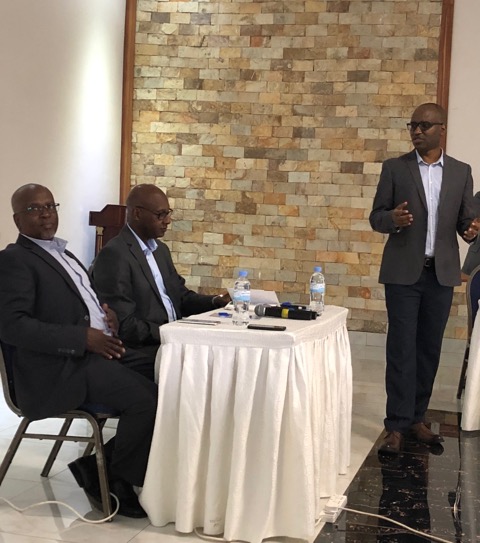 Dr. Charles Murakesi, Director General of Agricultural Development, Ministry of Agriculture and Animal Resources, Dr. Charles Bucagu, Deputy Director General, Agriculture Research and Technology Transfer, Rwanda Agriculture and Animal Resources Board and Mr. Innocent Musabyimana, Former Permanent Secretary, Ministry of Agriculture and Animal Resources addressed the expert group.

"Legumes, roots and tubers are critical food and nutrition security crops for sub-Saharan Africa," said Dr. Tanya Stathers, Senior Postharvest Scientist at the Natural Resources Institute (NRI) of the University of Greenwich and a member of the APHLIS core team. "Any loss of these crops deprives smallholders of both food and sales and may contribute to price increases that reduce access to food. Gathering information about when and where such losses occur along the postharvest links of the value chain – as APHLIS has done with cereals for many years – is the first step towards defining postharvest loss interventions."

Participants confirmed the critical importance of ensuring that postharvest loss data reaches the right people and they committed themselves to playing the roles of APHLIS ambassadors. "APHLIS produces highly reliable loss estimates for sub-Saharan Africa," said Dr. Bruno Tran, APHLIS coordinator. "Our estimates are based on published scientific literature and enhanced by the local knowledge provided by crop experts in each country. The network of APHLIS postharvest loss experts and ambassadors will ensure that the information reaches key donors and decision-makers so that development initiatives can be strategically targeted to increase the effectiveness – including the cost effectiveness – of agricultural systems."

The Bill and Melinda Gates Foundation (BMGF) recently provided APHLIS with a grant to expand its activities through APHLIS+. The expansion includes the coverage of more crops, the addition of financial and nutritional loss estimates, an improved underlying algorithm and updated website and data services.